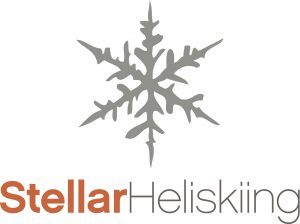 "That looks like in an old movie! "Janina Kuzma says as we slowly roll in our car through Kaslo. I can hardly decide on which side I should look. There is a huge paddle steamer on the right bank of the Kooetnay Lakes – as we should find out later, it's the SS Movie, built in 1898 and faithfully restored the attraction of Kaslo – there lovely designed shop window boutiques and bars, restaurants in it's old fashioned style. Nothing fancy. But it has something, something cozy. It feels familar. And somehow as if time had stopped.
Kaslo on the west bank of Kootenay Lakes, 70 kilometers northeast of the more famous Nelson, had its silver-mining wedding and is often referred to as the most beautiful little place in British Columbia. Kaslo currently has about 1,000 residents and is an 4-6 hours drive from Kelowna Airport. We already knew Kelowna as an airport for previous trips that ended mostly in the Monashees. This time we targeted the Selkirk & Purcell Mountain Range.
"This must be the hotel," I say to Janina! Finally our 7 hour road trip which started in Golden where we had been out for some sled skiing comes to an end.  We drove over the Rogers Pass, had breakfast at Revelstoke, took the Highway 23 and also had an icy and windy ferry crossing over Arrow Lake (Columbia River).
The Kaslo Hotel directly situated on the lake is a house with a modern, old-fashioned look and houses not only the classic hotel business and bar, but also the "base" of Stellar Heliskiing. Most guests of Stellar Heliskiing live directly in the Kaslo Hotel. But we were also very impressed: The crew of Stellar allows its guests "KASLO PUR",  which means –  dine in the various restaurants of Kaslo: there is the Tappas Bar, the old american burger shop, the pizzeria. And that's it. But that provides a change and get to know the restaurants. This is clearly the advantage of a heliski base operating directly out of town, out of town and not out of a 5 * lodge. In my view, that's 6 *, simply because you have the opportunity to move, to learn something about the place. Without effort, right outside the door. You would be flexible on downdays.
Talking about DOWNDAYS: "The weather does not look so great, I' don't think that today we can go fly Janina smashes our hopes for a possible first" late afternoon trip "even before we were even arrived. The rain is pouring rain on the streets.But – we should learn quick that there are barely any downdays when in Kaslo with Stellar Heliskiing as we literally run into the smiling clients who just came back from their morning session: "it was epic out there today" & "maybe we could get out there again later".
Janina and I were pumped  and a few moments later we ran into Jason Remple, the founder of Stellar Heliskiing. "Welcome Shades of Winter Ladies" he smashed at us, from a distance followed by a "you better get geared up!"
It quickly becomes clear to us that the word DOWNDAY here in Kaslo has a completely different meaning. In the season 16/17 Stellar Heliskiing had a total of 4 Downdays, so in fact only 4 days on which guests did not get to ski. And that's not because the company simply flies to pull the money out of powder-hungry skiers from all over the world, but simply because it works in virtually any weather because:
a) above is usually no rain but snow
b) the pilots have a mostly fog-free valley to fly to and
c) because of the trees and Treeruns – and that's why we were here – enough contrast and landing zones are so that there is virtually no weather in which the helicopter could not fly. d) the crew has unplugged so-called landing spots during the summer, which allows pilots to fly and land safely even in poor visibility.
But have a look yourself!
blog by Sandra Lahnsteiner